By Favour Nnabugwu
Enterprise Life has began operation in Nigeria after the company was fully licensed by the National Insurance Commission in November 2020
The significant milestone in the Group's expansion project into foreign markets, coming a few years after its first venture beyond the shores of Ghana, into The Gambia.
According to the Group CEO, Keli Gadzekpo, Enterprise Group PLC has had its eye on the Nigerian market for quite a few years, due to the strategic importance of that country to the economic development of the West African sub-region.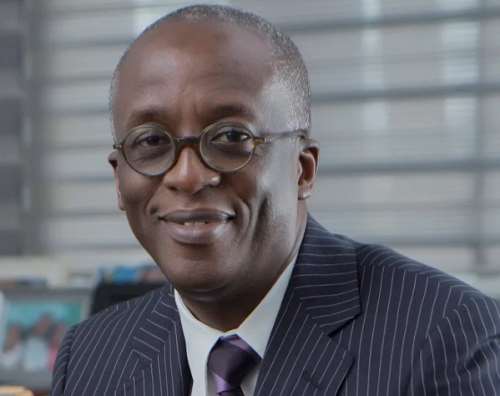 Group CEO, Keli Gadzekpo
Gadzekpo further stated that while he is proud of the many successes the Group has chalked in Ghana and The Gambia over the years, there is something especially exciting about entering the Nigerian market.
It not only allows the Group to increase its international footprint, but it also gives opportunity for the Company's expertise and experience in the insurance sector to be made available to a truly large market.
He further explained that since life insurance plays a unique role in multi-generational wealth creation and preservation, life insurance in Nigeria, the most populous nation in Africa, has great potential to act as a catalyst of change to end the cycle of intergenerational poverty in Africa.
Mrs Funmi Omo, Managing Director of Enterprise Life, Nigeria, disclosed that the aim of Enterprise Life is to expand the insurance net in Nigeria by offering innovative and relevant life insurance solutions, using a needs-based approach to sales.
She expressed confidence that the unique solutions offered by Enterprise Life will appeal to the large population of uninsured Nigerians, who to date have not had the opportunity to experience the peace of mind offered by insurance.
About Enterprise Group PLC
Enterprise Group PLC is a financial services company comprising five operating companies; Enterprise Insurance Company, Enterprise Life Assurance Company, Enterprise Trustees, Enterprise Properties and Enterprise Funeral Services Ghana trading as 'Transitions – The Funeral People'. It is headquartered in Accra and has operations in The Gambia and Nigeria.
Enterprise Group PLC has a strategic partnership with Black Star Holdings Limited (BSHL), a wholly-owned subsidiary of Leapfrog Strategic African Investments (LSAI), which is a separate account managed by Leapfrog Investments, and in which Prudential Financial, Inc., USA (PFI) is the primary investor.
Among the best advantages that you will get from having your distinctive customized essay composed is that it provides you greater exposure in the
So
A lot of individuals who've already
A few folks might discover
When you come up with a good article, the professor will take notice and he'll assist you in obtaining a better
Writers
They ought to write
Students should always start affordable-papers.net with the introduction for their essay, but move onto the body.
what comes to mind, but do not feel like describing.
can also use the Internet to understand to compose.
grade on your essay.
your paper dull but most of the readers may take an interest in your newspaper.
started out with their research tend to perform these types of papers.
as to compose a well-researched and clear research article, you have to be aware of how to use study and essay writing computer software.
internet world.